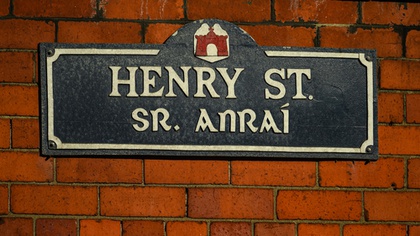 A suspect has been arrested and charged by Gardaí following an assault that occurred during an attempted robbery of a man on the night of Wednesday, June 23rd.
Just before 10pm on Wednesday the victim was walking on Henry Street when he was approached by a man who asked him for money. When he refused to give money he was headbutted in the face by the suspect. Following a struggle, the victim fell to the ground and the suspect fled the scene.
The injured man was taken for treatment to University Hospital Limerick and has since been discharged.
Following a patrol carried out by uniform and detective Gardaí from Henry Street, the suspect, a man in his thirties, was arrested.
The suspect was detained and charged at Henry Street Garda Station under Section 4 of the Criminal Justice Act, 1984, and is due to appear before court on Friday morning.