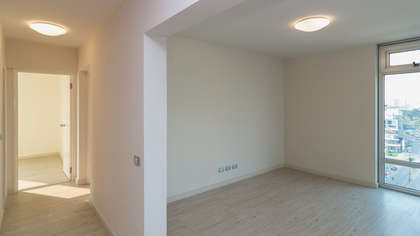 A Limerick TD has criticised Limerick and City Council for failing to address the growing number of vacant homes in the county.
The latest figures show there are 3,919 vacant properties in Limerick, up from 3,904 in the fourth quarter of 2020. In July of this year, 2,319 people were on the Housing Waiting List in the county.
Sinn Féin TD Maurice Quinlivan has called on the Council to address the issue.
"My office receives countless calls from people who are experiencing a difficult housing situation," he said. "Many have been waiting on the housing waiting list for years, others due to personal circumstances have been forced to seek affordable accommodation as their living circumstances have changed. Many of those on the housing list have children and the uncertainty of the housing situation can have a detrimental impact on their advancement."
Quinlivan said it was frustrating to see so many boarded up, vacant homes around the county.
"One of the most frustrating things for people trying to get a home of their own to see is dozens of boarded up houses across Limerick, some of which are owned by Limerick Council while they are desperate to get a home for their family," he said.
Qunlivan highlighted the lack of resources in tackling the problem.
"There was one vacant homes officer with Limerick City and County Council in 2020," he pointed out. "Appreciating the number of homes categorised as vacant, further resources are needed to ensure the turnaround of these homes."
"Earlier this year I highlighted the number of voids across Limerick," he added. "The majority of these remain uninhabited although some of them needed major structural repairs. The officials in the Councils housing office are doing their best and have had some success in housing those most in need. But at the current pace of the social housing application and allocation processes, we will continue to have people waiting on the housing waiting list for periods of years at a time."