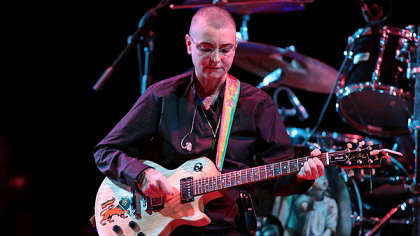 A brand-new documentary exploring the life and career of Sinéad O'Connor airs tonight on Virgin Media One and Virgin Media Player.
'Faith & Courage: The Sinéad O'Connor Story' will debut on Irish screens at 9pm.
"One of the most controversial and influential figures in pop music, O'Connor's raw, powerful voice and outspoken personality made her a star, but her willingness to challenge the status quo also made her a target of criticism," a press release for the film said.
The documentary tells O'Connor's story, from her early years in Ireland to her meteoric rise to global fame in the early 1990s.
It explores the singers struggles with mental health, her activism, and "how her contributions to music and culture have been reassessed in the aftermath of her untimely death."
The film features contributions from friends and collaborators of the Irish icon including Phil Coulter, Dermott Hayes, Camille O'Sullivan and BP Fallon.