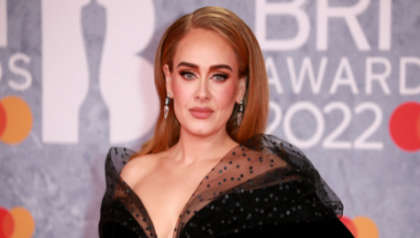 Adele has spoken about postponing her residency at Las Vegas earlier this year.
The singer said she "was a shell of a person for a couple of months" following the postponement. Adding, "I just had to wait it out and just grieve it, I guess, just grieve the shows and get over the guilt, but it was brutal".
Having intially been scheduled to begin on January 21, Adele's residency was due to run right through to April. However, the singer postponed the residency the day before the opening night.
"We've tried absolutely everything we can to put it together in time and for it to be good enough for you, but we've been absolutely destroyed by delivery delays and COVID", the singer explained during a video.
Adele had discussed this postponement even further, stating Covid delays and equipment had meant that if the shows had gone ahead, then it "would have been a really half-arsed show, and I can't do that".
"frightened about letting them down"
Since then, Adele shed further light on the postponement of these shows.
"I definitely felt everyone's disappointment and I was devastated and I was frightened about letting them down", she said in a fresh interview. "I thought I could pull it together and make it work and I couldn't. I don't think any other artist would have done what I did, and I think that is why it was such a massive, massive story".
Despite revealing that she was upset over cancelling these shows, Adele said that the decision was correct.
"You can't buy me for nothing," she stated. "I'm not going to just do a show because I have to or because people are going to be let down or because we're going to lose loads of money".
Regarding rescheduled dates, Adele added that she is still "working on it" and that she was not going to provide updates "if I ain't got nothing to update you with".