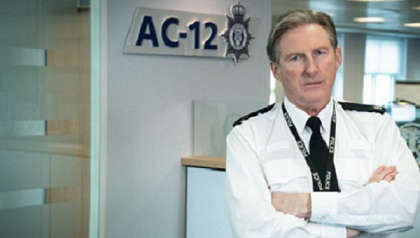 Line Of Duty star Adrian Dunbar has hinted at a possible new series of the popular police drama.
Series 6 of Line Of Duty aired between March and May 2021 and was a huge success among its ratings. The idenity of the elusive corrupt officer H was also unmasked during the series.
Spoiler alert for anybody who has not watched the series in full, but Detective Superintendent Ian Buckells was identified as H. He was of course played by Nigel Boyle.
Speaking recently, Adrian Dunbar hinted that any upcoming series might entail "three or four episodes" or "two 90 minute specials". The actor also added that he "might hear something" more about this series when he reunites with co stars Martin Compston and Vicky McClure for a curry on 29 August.
Dunbar who plays Superintendent Ted Hastings in the drama, insisted that any decision regarding a future series is "entirely down" to Line Of Duty creator Jed Mercurio.
"There's a big appetite for more Line of Duty. It could be three or four episodes; I don't think there's going to be six, for some reason", Dunbar said. "It might be two 90 minutes. But it's all entirely down to Jed what the storyline is going to be. It's a big ask for him".
Dunbar also added, "It's going to be really good. Maybe someone's going to die. Someone's going to be under threat".
"He doesn't mind killing characters off. Maybe he'll kill us all off. A terrible car crash when we're rushing to the scene of a crime? We'll have to leave it to him".