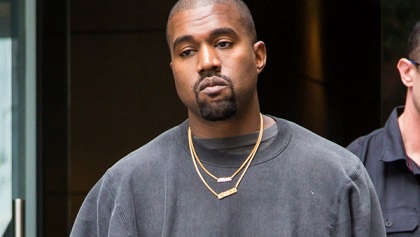 The family of the youngest Astroworld victim has blasted Kanye West's comments towards Billie Eilish, branding them "hurtful" and "idiotic".
Billie Eilish had been forced to deny allegations that she was referring to Travis Scott, when she stopped midway through a performance to allow an audience member receive help.
Eilish can be heard saying, "I wait for people to be ok until I keep going".
Last year, ten people were killed during a live Travis Scott performance.
Since then, Kanye West who changed his name to Ye, took to Instagram, accusing Eilish of referring to the tragic events of Travis Scott's concert. He also demanded that Eilish apologise for her alleged actions.
"Come on Billie we love you please apologise to Trav and to the families of the people who lost their lives no one intended this to happen. Trav didn't have any idea what was happening when he was on stage and was very hurt by what happened", Kanye West wrote.
Billie Eilish then denied these allegations via Instagram, writing "Literally never said a thing about Travis. Was just helping a fan".
"an idiotic thing to say"
Since then, it emerged that the grandparents of nine year old Ezra Blount who was sadly killed during this concert, have hit out at Kanye West's Instagram post.
"To hear Kanye's words, that's hurtful to us. What an idiotic thing to say", Ezra's grandfather Bernon said. "That's crazy that he wants someone to apologise for putting the welfare of someone else before their profits. That's someone who needed their asthma pump. They could have lost their life, right then. This world is twisted, and we have to stop doing this".
The young victim's grandmother Tericia also jumped to the defence of Eilish, insisting that Kanye West should praise the Bad Guy singer for her efforts in trying to help a fan was struggling to breathe.
"I think it's just crazy, and I hate to use that word, but I think it's ridiculous", she said.
She also added that she "totally commends" Eilish for having the "decency" to step in and help the fan.
"I think what she did was wonderful, and I would love to tell her myself how brilliant and awesome she is for doing so".