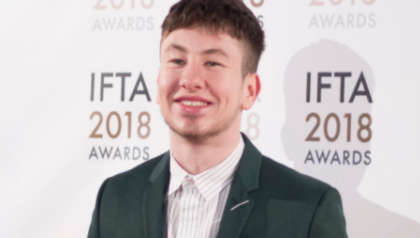 Barry Keoghan has shared a photo and name of his first child with his girlfriend Alyson Sandro.
The actor and his partner Alyson Sandro recently welcomed a baby boy, and Keoghan was quick to reveal his son's first name. Sharing a photo of him holding their baby boy via his Instagram account, Keoghan wrote "Welcome to the pack my boy. B R A N D O".
Keoghan and Sandro began dating in February 2021, beforming confirming their relationship officially in September of that year.
The 29 year old actor will return to the screens, alongside Colin Farrell and Brendan Gleeson in Martin McDonagh's The Banshees Of Inisherin, which will hit the screens on October 21.
Check out the trailer below.