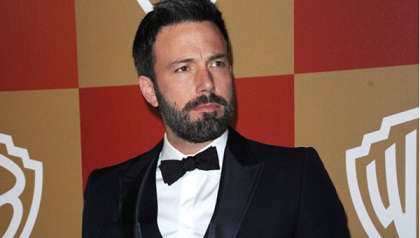 Ben Affleck and Matt Damon are to join forces on a biopic which will tell the story of how Nike tried to sign basketball star Michael Jordan to the brand in the early 1980s.
This biopic will be reportedly directed by Affleck, who will co-write it with Damon. The pair will also serve as producers for the film.
The Bourne Ultimatum star Damon will play Nike marketing boss Sonny Vaccaro who signed Chicago Bulls' Michael Jordan to this historical deal. Meanwhile, Argo star Ben Affleck will play Nike co-founder Phil Knight in the biopic.
Damon and Affleck had recently starred together in Ridley Scott's The Last Duel. It will be the first time that Affleck has directed Damon.
The biopic will focus on Vaccaro's pursuit of Jordan. Nike were the third most popular shoe company at the time.
The Hollywood Reporter have said, "Jordan will be a mythic figure hovering above the movie and never seen, even as Vaccaro tries to reach him by gaining access to those close to him and around him".
Vaccaro was the topic of dicussion during a 30 for 30 documentary on ESPN's 2015 film The Sole Man, while Michael Jordan was the focus of a Netflix documentary The Last Dance in 2020.