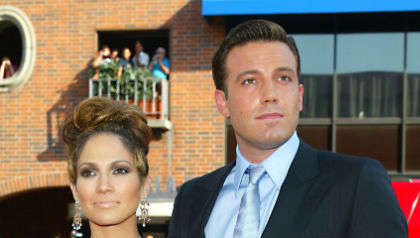 Ben Affleck has broke his silence on a viral photograph which appeared to show him looking dejected at this year's Grammy Awards.
Appearing at the ceremony last month, Affleck appeared to look quite dispondent when the camera was pointing at him, while his wife Jennifer Lopez was approached by the ceremony's host Trevor Noah for a cellephone bit.
Speaking about the incident, Affleck insisted that it was just a case of normal marital banter.
"I saw [Noah approach] and I was like, 'Oh, God'. They were framing us in this shot, but I didn't know they were rolling", the actor stated. "I leaned into her and I was like, 'As soon as they start rolling, I'm going to slide away from you and leave you sitting next to Trevor.' She goes, 'You better f****** not leave.' That's a husband-and-wife thing".
Despite all this, Ben Affleck insisted that he enjoyed the Grammy Awards ceremony.
"I had a good time at the Grammys. My wife was going, and I thought, 'Well, there'll be good music. It might be fun.' At movie award shows, it's speeches and, like, sound-mixing webinars," he said.
Ben Affleck also addressed suggestions that he was drunk at the ceremony, as well as mentioning the fact that he had turned up to previous events inebriated, before confessing to alcoholism.
"That raises a whole other thing about whether or not it's wise to acknowledge addiction because there's a lot of compassion," Affleck revealed, "but there is still a tremendous stigma, which is often quite inhibiting. I do think it disincentivises people from making their lives better".