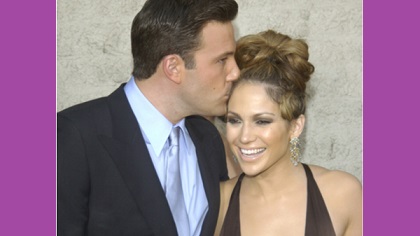 Stories are spreading fast about the details of their rekindled romance, which has allegedly blossomed since they continued contact in February.
JLO's reunion with old flame, Ben Affleck is beginning to heat up, as 'your one from the block' hints they are already head over heels in love. Jenny liked a post yesterday which hinted to fans that their relationship is more serious that anyone thought.
"Nothing as beautiful as seeing someone who has been unlucky in relationships, being loved effortlessly by the right person".
Hollywood's sweethearts recently returned from a romantic getaway in Montana, before jetting off to JLo's beach house in Miami. Now, eagle-eyed fans have spotted Ben wearing a watch the singer had given to him when they first began dating in 2002. Sources close to the couple have informed The US Sun that Ben "always stayed in touch" with Jenny, claiming she is "perfect for him".
"Jennifer is perfect for Ben - she's strong and has no issue keeping him in line," said the friend. "She's sober - she never drinks - and now Ben is too, it's working really well for them. They were always in contact over the years, and he never missed a chance to praise her publicly. Jennifer's mom always loved Ben, too."
The close friend has claimed it is like he "always held a torch for her, and she's come back into his life at the perfect moment." According to TMZ, Jennifer and Ben have been in contact for months, despite fans only discovering the rekindled relationship recently.
The friend claims the pair have been in contact since Jenny began filming for Shotgun Wedding in February. Ben, 49, and Jenny, 51, were apparently in very regular contact via email, when she flew to the Caribbean to shoot.
According to the friend, the tone of the emails was allegedly very loving, where Ben expressed his longing for Jennifer. Ben, allegedly, commented on her stunning beauty after seeing pictures of Jen whilst in the Caribbean, claiming he longed to be there with her.
TMZ revealed that one of the emails expresses Jennifer's love for Ben's writing, claiming he can "own her heart" with his pen. Apparent contact between the pair had continued into April, around the time news broke of Jennifer and Alex Rodriguez' crumbling engagement began. However, it is reported that the pair of old flames did not meet up until after she broke off her engagement.