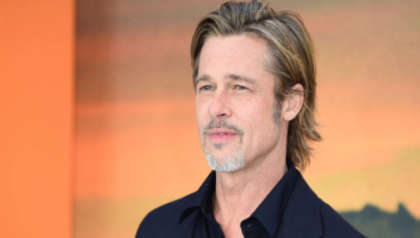 Brad Pitt has said that he considers himself to be on the "last leg" of his career.
The actor who landed an Academy Award for his role in Once Upon A Time In Hollywood, made these comments during a discussion about his his future career plans.
"I consider myself on my last leg, this last semester or trimester", Pitt told British GQ Magazine. "What is this section gonna be? And how do I wanna design that?".
Pitt himself has taken a step back from acting in recent years, in order to focus on his work as a film producer with his production company Plan B Entertainment.
The company are to release the movie, Women Talking, a film described by Pitt "as profound a film as anything made this decade". The film is an adaption from Miriam Toewe' novel about Mennonite women who fight back against their rapists. It is directed by Sarah Polley.
Pitt's latest acting work, sees him act in a film called Bullet Train which is directed by David Leitch.
This film which will arrive this Summer, sees Pitt portray an asassin on a train from Tokyo to Kyoto recently recovering from a case of burnout.
"You know, you do a month of therapy, you have one epiphany, and you think you've got it all figured out, and you're never going to be forlorn ever again", Pitt said of the film. "That was that. I got this, I'm good to go!".