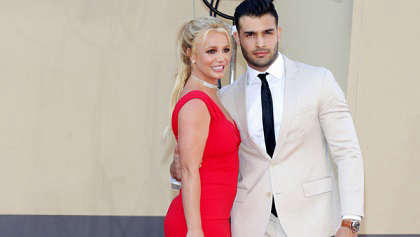 Britney Spears has announced that she is expecting her first child with her partner Sam Agshari. The pop star shares two sons Sean and Jayden with her ex husband Kevin Federline.
Spears announced her news via Instagram, by sharing a photo of pink flowers, before adding the following caption.
"I lost so much weight to go on my Maui trip only to gain it back".
"I thought 'Geez… what happened to my stomach?' My husband said, 'No, you're food pregnant, silly".
"So I got a pregnancy test… and uh well... I am having a baby… four days later...".
"I am having a baby... It's growing! If two are in there I might just loose it".
The singer also shared her future plans.
"I obviously won't be going out as much due to the paps getting their money shot of me like they unfortunately already have.
"It's hard because when I was pregnant I had perinatal depression. I have to say it is absolutely horrible. Women didn't talk about it back then... but now women talk about it everyday!".
"... This time I will be doing yoga every day! Spreading lots of joy and love", she concluded.
This comes after Britney's partner Sam Ashari had previously hinted that the couple were trying for a baby.
When asked by a reported, "What are you and Britney's plans for Christmas?". Sam replied, "baby making".
A source had also claimed that Britney Spears is hoping for a baby girl.
"Britney definitely wants more kids and she would be so happy and grateful with another son but deep down, her desire is to be a mama to a little girl".
They also claimed that should she have any more children, they will not have a relationship with ther singer's parents Jamie and Lynne Spears. Britney's 13 years conservatorship which allowed her father Jamie control her financial and personal affaires ended last November.