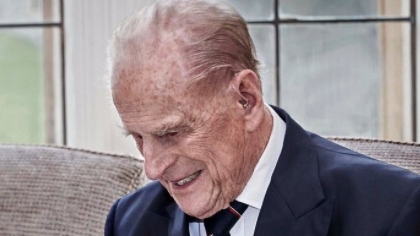 CBS are being urged to postpone her explosive interview with Meghan Markle and Harry Windsor given his grandad Prince Philip's ill health.
The 99 year old has just spent 2 weeks at King Edward VII's hospital in London and yesterday was transferred by ambulance to St.Bartholomew's Hospital for further treatment. Doctors there are carrying out tests and observing a pre-existing heart condition. St.Bart's is a centre for cardiac care.
It's been reported that the 2-hour interview will pull in up to £200,000 per 30 second commercial although Meghan and Harry haven't been paid for taking part.
Credit Photo: Twitter HRH Prince Philip