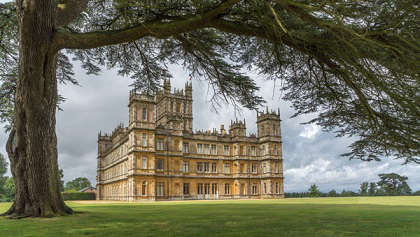 The full trailer for Downton Abbey: A New Era has finally been released.
If the trailer is anything to go by, it appears that more drama is in store from our favourite British family. It is to follow Julian Flowers' 2019 film and the preceding six seasons of the drama.
The trailer appears to show the Crawley family visiting a new villa in the South of France. It has been reported that the Crawleys have departed for several reasons. One of which is that the Countess Violet played by Maggie Smith has revealed that she has inherited a villa in South of France. Another reported reason is that Downton has become over-run with actors who are shooting a new "moving picture" film.
Check out the trailer here.
This film will see many of its characters from the period drama leave Downton Abbey for an excursion in Europe, while Hollywood invades the titular building.
The film will see stars Laura Carmichael, Elizabeth McGovern, Michelle Dockery, Hugh Bonneville, and Jim Carter return. While, Dominic West, Hugh Dancy, Nathalie Bayye and Laura Haddock will make their debuts.