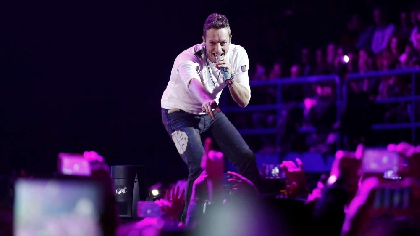 Coldplay have paid tribute to their old pal Darius Danesh during a concert at Wembley.
Just before the end of the concert last night, Chris Martin said "We are going to send love from Wembley out to the world. We are going to send to Darius' family - our old friend Darius - and to Ukraine" before they set off confetti canons.
Darius, who would've turned 42 tomorrow, was found dead in his bed at his Minnesota apartment. There was no sign of intent or suspicious circumstances.