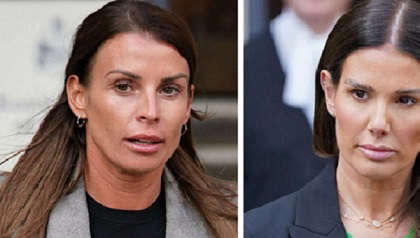 Following the ruling in the recent 'Wagatha Christie' libel case, Coleen Rooney and Rebekah Vardy have given their reactions.
Coleen who is married to former footballer an current DC United manager Wayne Rooney, had accused Rebekah Vardy of leaking stories of her private live to the press, from her Instagram account.
Coleen said she carried out a "sting operation", and alleged that Vardy had leaked "false stories" about her personal life to the press.
Rebekah who is married to Leicster City footballer Jamie Vardy, had denied these allegations, and sued Rooney for libel.
However, the judge found in favour of Rooney, after the High Court found a viral social media post accusing Vardy, to be "substantially true".
WAGS React
Following this ruling, Coleen Rooney released this statement.
Meanwhile, Rebekah Vardy was "sad and extremely disappointed" with the court ruling. She also urged people who have been abusing her online to stop.
"As I explained in my evidence, I, my family and even my unborn baby were subjected to disgusting messages and vile abuse following Coleen's post and these have continued even during the course of the trial", she wrote.
"Please can the people who have been abusing me and my family now stop. The case is over". I want to thank everyone who has supported me".
Mrs Vardy is facing up to £3 million in legal costs following the ruling.