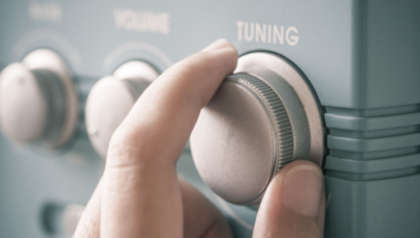 Recently released data has show that 91% of adults listen to the radio on a weekly basis.
A JNLR report released yesterday, shows 91.2% of adults enjoy listening to radio stations, with 87.1% of 15-34 year olds also listening to the radio every week. The report itself covers the period between July 2021 and June 2022.
For adults, listening to FM/AM is still the most popular way to listen to the radio, with 90% of adults listening to the radio in this form, while 3% listen to the radio using a mobile device, while 4% use a smart speaker.
As expected, the pattern is a little different for younger people, with 81% of 15-34 year olds listening to the radio, while 9% avail of a mobile device and 5% using a smart speaker.
Overall, 79% of Irish adults enjoy the radio on a daily basis, with 69% of 15-34s listening to the radio.
That number is quite impressive, when comparing the statistics from the Ipos Social Media Tracker, who have reported that 34% of adults use Facebook, with 12% of adults using TikTok, and 30% using Instagram.
"I am delighted that the JNLR listenership data released today shows clearly the huge power and popularity of radio among the Irish population, Radiocentre's CEO Ciaran Cunningham said. "Radio delivers unrivalled audience numbers on a daily and weekly basis. Radio listening is booming and today's figures are a great reminder that Irish radio is a central part of people's lives. As a commercial medium, radio gives brands a way to speak to millions of people every day".