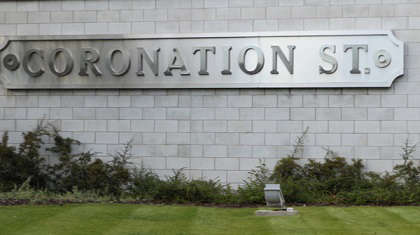 Coronation Street producers have promised that upcoming hour long episodes will be full of "drama, humour, twists and intrigue".
Back in January, ITV confirmed that Corrie will be extended to hour-long episodes on Monday, Wednesday and Friday at 8pm. They also confirmed that Emerdale will move to 7-30pm in competition with EastEnders.
Get ready for past secrets, lies and liaisons in a dramatic season of must see storylines.

Our new hour-long format starts from 7th March, read more here:https://t.co/YG4VN1qPmA#Corrie @ITV @WeAreSTV @itvhub pic.twitter.com/P9nQcNn1d9

— Coronation Street (@itvcorrie) February 23, 2022
"It's an exciting time for the show and these stories will propel us into the hour-long era with a bang and all the characteristic drama, humour, twists and intrigue that Corrie viewers have come to expect", Corrie producer Ian McLeod said of future storylines on the Cobbles.
"We've got high-octane action with tragic heroine Abi, leading to life-and-death dilemmas", he continued. "We've got riotous romantic intrigue for Daniel, with deliciously dastardly Daisy pulling out all the stops to keep her man".
He added, "We've got the uber-complex Gary, who has finally turned his life around and is atoning for his sins with Kelly, only to find himself facing a final reckoning with the ghosts from his past".
"And we've got heart-stopping, high-stakes drama for Sarah, featuring a knife-edge showdown between Adam and his tormentor Lydia, which will leave you wondering which one's the bad guy".
"All of this in one big serving per night. What's not to love?".
These storylines include Abi Webster pressing self-destruct as her husband Kevin wants her to move out of their home, after finding out about her one-night stand. This will include Abi getting involved in a hight-speed car chase, where she is rushed to hospital and forced to make a life changing decision.
Adam Barlow is another character potenitially set to lose everything after his ex girlfriend Lydia turns his wife Sarah against him.
Viewers are to also see Diasy Midgeley become obsessed with keeping Daniel Osbourne to herself after his old flame Nicky turns up on the street.
The gloves are off in Emmerdale as cousins Charity and Chas declare war!

Don't miss all the drama at the new time of 7.30pm from 7th March:
https://t.co/htzTEQs15r#Emmerdale @ITV @WeAreSTV @itvhub pic.twitter.com/HkCy20XhtD

— Emmerdale (@emmerdale) February 23, 2022
Fans of Emerdale can also expect fireworks as cousins Charity and Chas are set for all out familial war.
This timeslot change coincides with the soap's 50th anniversary.