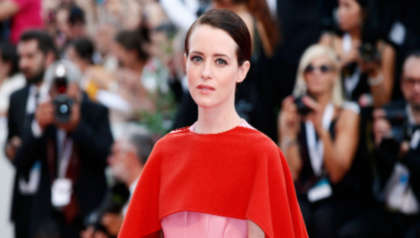 A court in London has been told of how The Crown star Claire Foy received over 1,000 emails from an alleged stalker.
Claire Foy was under "significant risk", having been allegedly targeted by 39 year old Jason Penrose in November and December last year.
In September last year, Mr Penrose had sent Ms Foy an email, telling her he was a director, who was keen to see her appear in his next film. Claire Foy who played Queen Elizabeth in the first two series of The Crown, told her agent that she received more than 1,000 emails from November 2 to mid December.
It was also reported that Foy's publicist Emma Jackson, also received emails. The court was also told that Mr Penrose contacted Claire Foy's sister, and attended her the actresses' address after finding out where it was.
Mr Penrose allegedly sent Emma Jackson one email saying that he wanted her "to be his girlfriend".
In another email, he allegedly said, "I'm sorry I think Claire('s) policy should be not talking about any personal stuff in media and only creative business".
Jackson had forwarded these emails to Foy who had already blocked the alleged stalker.
The court also heard how Foy had then "called the police to report that Jason Penrose was outside her residence ringing on her doorbell constantly" on December 17.
"neccessary to protect"
Rosa Bennathan who was working on behalf of the Metropolitan Police, applied for a full stalking order against Mr Penrose.
This order (SPO), stops stalkers or alleged stalkers from contacting or approaching victims, while a criminal investigation is ongoing.
She said that this order was "necessary to protect" Foy and Jackson. "There have clearly been acts that amount to stalking, posing a significant risk to Ms Foy".
A hearing to decide on a full SPO has been adjourned until July 22, with Mr Penrose's mentall health "still under question".
An interm SPO has been granted until July 22. This order prevents Mr Penrose from contacting Foy and Jackson, or attending their addresses or anywhere else they are expected to be. Any breach of this order is illegal.
"If you are relieved from the mental health centre we would be very concerned about your behaviour", Magistrate Clive Jenkin told the accused. He also warned Mr Penrose not to contact the plaintiffs.
"I promise I won't", was the his reply.