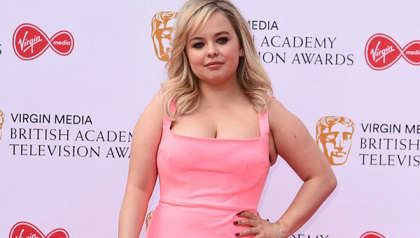 Actress Nicola Coughlan has defended Channel Four despite fears over privatisation.
This comes after Cultural Secretary Nadine Dorries received huge criticism after she tweeted that it was her intention to privatise the channel, as she believes that the Government's ownership was "holding Channel Four back" from competing against streaming platforms.
However, Dorries' statement has been met with strong opposition, with an online petition against privatising the channel getting over 400,000 signatures.
Since then, Derry Girls star Nicola Coughlan has taken to Instagram to vent her opposition to this privatisation of the channel.
Posting a photo of herself with a middle finger raised, Coughlan wrote, "Thank you for all the love for #DerryGirls and F**k trying to privatise @channel4. Sign the petition in my bio".
Derry Girls co-star Saoirse Monica Jackson also callled the idea of privatising Channel Four as "devastating".
"To be honest I think it's absolutely terrible", she said. "I'd be really worried about undiscovered talent and the lack of that ever being brought to our forefront and being pushed".
"I think you need the opportunity to grow and writers need the opportunity to have comedies come out on Channel 4 and be nourished".
Channel Four is funded by advertising, and has been publicly owned since it was founded in 1982.