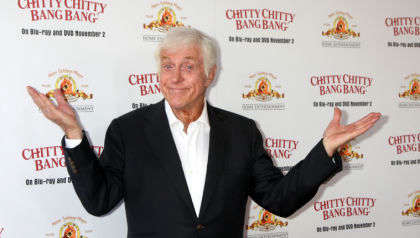 Legendary actor Dick Van Dyke was involved in a car accident in California.
Van Dyke who appeared in classics Mary Poppins and Chitty Chitty Bang Bang, crashed into a gate yesterday morning having lost control of his car in wet weather in Malibu, California.
Fortunately, the actor has avoided serious injury, sustaining a bloody nose and mouth, along with a possible concussion.
Police were called to the incident, and have requested that Van Dyke retake his driving test, due to his age. It is understood that alcohol was not involved in this accident.
This is also not the first accident that Dick Van Dyke has been involved in, having been pulled from Jaguar after it burst into flames on a the Los Angeles highway back in 2013.
Van Dyke's most recent credits include Jim Carrey's comedy-drama Kidding, along with starring alongside Emily Blunt in 2018's Mary Poppins Returns.