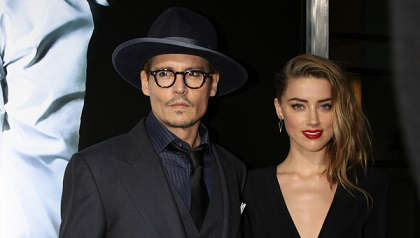 Speaking in court yesterday, a former agent for Johnny Depp and Amber Heard has claimed that Johnny Depp was dropped by Disney following the allegations made against him by his ex wife.
Depp is currently suing Amber Heard over an article which was posted by the Washington Post in 2018. While it did not name Depp by name, the article alleged that Depp sexually and physically abused Heard during their marriage.
Depp has already told the court that the allegations of abuse made against him cost him "everything".
Speaking in a videotaped deposition in the defamation case filed by Depp, Christian Carino an agent who works for the Creative Arts Agency has said, "My opinion is that it was related to the accusations that Amber has made".
Carino also added that while Disney never explicitly stated that Johnny Depp had been dropped from the Pirates franchise due to the domestic abuse allegations, it had been "understood".
On top of this, Johnny Depp's legal team also read out text messages between Carino and Heard in relation to the Aquaman's actress' relationship with Elon Musk in 2017.
Heard wrote in a message, "Dealing with breakup. I hate when things go public. See, I'm so sad".
"You weren't in love with him and you told me 1,000 times you were just filling space," Carino replied. "Why would you be sad if you weren't in love with him to begin with?"
Heard replied with, "I know but I wanted time to grieve and recover in my own time".
When asked if she was referring to Depp or Musk, Heard responded, "I don't know".
The couple divorced in 2017, having tied the knot in 2015.