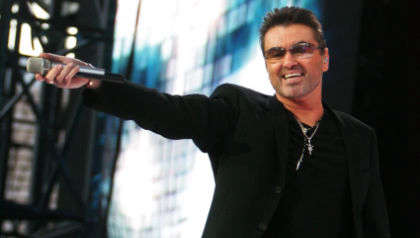 George Michael's estate have denied approving any planned biopic about the late singer.
The Estate confirmed that they would not endorse any biopic on George Michael, following reports that actor Theo James (The White Lotus) was to take on the role of the late singer, with sources reporting that a script for this biopic was "in the final stages and producers are looking for their leading man".
Sources also added, "Theo James [is the] name on everyone's lips. He would be perfect for the part. This is George's story, warts and all".
However, George Michael Entertainment released a statement, insisting that they would not approve any biopic released about the Careless Whisper singer.
They said "To all of George's Lovelies, fans and lovers of his music, a story has been published stating that George Michael's family has endorsed a so called 'biopic' about his life".
"On behalf of George's family and GME we want to make it clear that there is no truth whatsoever in this story, we know nothing about this project and will not be endorsing it in any way", they added.
This comes just days after it emerged that supermodel Tatjana Patitz who featured in the music video for George Michael's track 'Freedom' died.