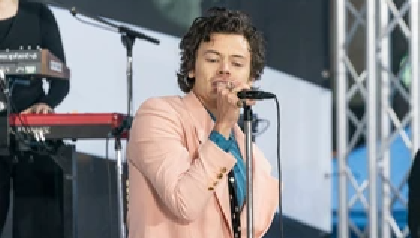 In a recent interview, Harry Styles spoke about Joni Mitchell, the Cribs and writing for One Direction.
Speaking to Nardwuar at Coachella earlier this year, Styles revealed that he sang a cover of Joni Mitchell's track 'River' in front of the singer at her house.
"She had a Christmas carol singalong one time and I was invited by the wonderful Brandi Carlile", the former One Direction singer said. "It was very fun".
He continued, "I wasn't going to sing anything, and then Brandi volunteered me to sing 'River', which was one of the more nervewracking moments of my life".
Harry Styles also stated that the Cribs wrote songs for One Direction, but subsequently kept them for themselves.
"That was I think in 2012-2013. I had a couple of friends who were friends with [Ryan Jarman] and we spoke to him about writing something. I don't think it ended up happening, but I like The Cribs", Styles added.
You can watch the interview in full below.