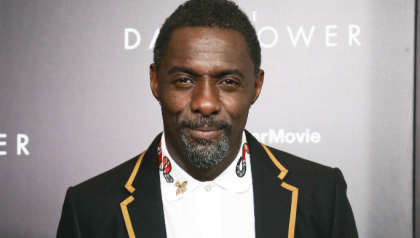 Idris Elba has pulled out of the running to become the next James Bond, according to reports.
The actor had been a long term favourite to replace Daniel Craig, who stepped down from the 007 hotseat following last year's film No Time To Die, having been starring as the secret agent since 2006.
Following Craig's departure, producer Barbara Broccoli had joked that it would take a long time to choose his successor, as you cannot simply choose an actor at random.
"It's a big decision. It's not just casting a role. It's about a whole rethink about where we're going", she said.
Broccoli also revealed in another interview, "It's a reinvention of Bond. We're working out where to go with him, we're talking that through".
"We're reinventing who he is and that takes time. There isn't a script and we can't come up with one until we decide how we're going to approach the next film".
However, Elba has reportedly decided to pursue his own projects, having recently announced that he would be reprising his role as DCI John Luther for the upcoming feature-lengthed film of the BBC show Luther.
"Fans and Barbara wanted Idris but he wants to create something for himself", according to a source. "However, he's put forward names to play 007. He's 'informally' in the decision-making process as he's been in talks with producers for so long".
Idris Elba has yet to comment on the matter.
With Elba out of the running, Rege-Jean Page and Henry Cavill have emerged as favourites to take on the famous role.