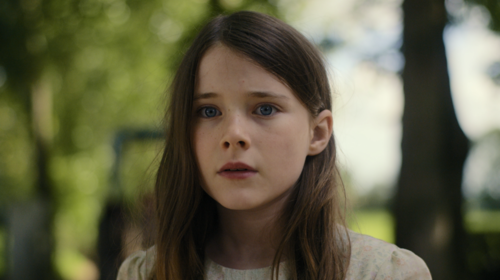 An Irish language film has picked up an award at one of the world's most prestigious film festivals.
An Cailín Ciúin (The Quiet Girl) scooped the Grand Prix at the Berlin International Film Festival.
The feature film debut of writer/director Colm Bairéad made history by becoming the first Irish language film to compete in the festival.
Inspired by Claire Keegan's story Foster, the film is focussed on Cáit (Catherine Clinch), a nine-year-old girl from a troubled family who is sent to live with foster parents. There she begins to come out of her shell, only to uncover secrets in her new home.
The film will open the Dublin International Film Festival on February 23rd.
"It was truly an honour to have our World Premiere at the Berlinale next to so many wonderful films in the Generation Kplus programme this year," director Bairéad said. "For An Cailín Ciúin to have won the Grand Prix is an overwhelming vindication of TG4, Screen Ireland and the BAI in their vision for indigenous, Irish-language cinema and its potential to reach far beyond our shores. It's also a beautiful tribute to the extraordinary work of our cast and crew, most especially the wonderful Catherine Clinch, who was the light that guided us through the making of this film."
"It's fantastic to see history to be made at the Berlinale as the first Irish-language feature film to screen at the festival," said Désirée Finnegan, Chief Executive of Fís Éireann/Screen Ireland. "Irish language film production has been revitalised in recent years, fostering new and emerging voices with universal stories to tell and is being watched by audiences around the world."
An Cailín Ciúin will release in Irish cinemas later this year.