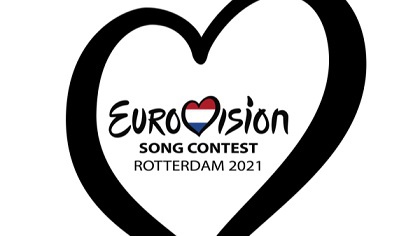 British contestant, James Newman receives standing ovation from crowd and fellow contestants as he embraces "nil poi" result.
England's Eurovision entrant, James Newman has been praised by fans of the show for his reaction to scoring "nil poi". The singer came dead last in the singing contest after not receiving a single vote for his entry song, Embers.
James, brother of Love Me Again singer, John Newman, represented Britain at this year's song contest but was unable to secure a single vote from competing nations, and nil points from the jury. However, Eurovision viewers have praised Newman's reaction at Saturday's final, who jumped up to a round of applause from fellow contestants.
Although James put on a decent performance, the night went against him as Britain crashed out in last place. While the proceedings could have been hard to take, the singer let it flow off his back as he took the news on the chin. Viewers of the show have taken to social media to praise James for his dignified reaction, which has been labelled by some as iconic.
Although James faced the disappointment of his performance not being fully represented by the points system, he continued his good spirit. Throughout the results section of the show, James danced in the crowd and raised his glass to the camera.
Check out the moment James was embraced by the entire arena, as the crowd and fellow contestants showered the singer with support.
Fans took straight to social media to praise James for his dignified response to the voting, with some calling his reaction "iconic". Another fan, who posted his reaction, wrote: "I know this is gutting, but the way the whole arena rallied around James Newman was a really touching #Eurovision".
On the other end of the spectrum, James' fellow contestants from Italy, and eventual winners, are embroiled in a drug use scandal. The frontman for Eurovision 2021 winners Måneskin, Damiano David is to take a voluntary drug test after being accused of cocaine use at the ceremony. The Italian band's track "Itti e buoni" proved to be the winner of Eurovision 2021, scoring 524 points, although, their triumph has since been overshadowed by this controversy.
I know this is gutting, but the way the whole arena rallied around James Newman was a really touching #Eurovision pic.twitter.com/9U6cZDhgxT

— Scott Bryan (@scottygb) May 22, 2021