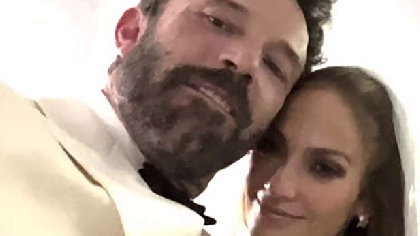 Jennifer Lopez and Ben Affleck have tied the knot 20 years after first getting engaged.
Jennifer has been married 3 times - to Ojani Noa from 1997-1998, Cris Judd from 2001-2002 and then Marc Anthony from 2004-2014 whom she shares her 14-year-old twins with. She was also engaged to Alex Rodriguez before their split just a year ago. Soon after Jennifer and Ben called off their original engagement in 2003, he met and married Jennifer Garner. They have 3 children together, who are aged 16, 13 and 10.
JLo confirmed they've gotten married in Las Vegas after deciding on a low-key wedding. Two decades ago they cancelled their wedding due to excessive media attention. They had gotten to the point where they were hiring 2 other lookalike brides to stage weddings so the paparazzi might follow them instead. It all got too much and they went their separate ways.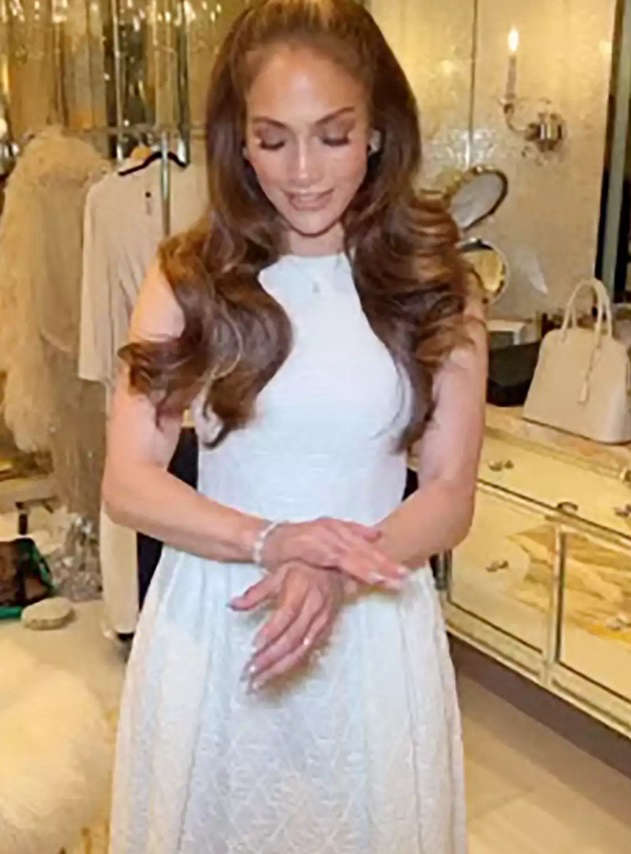 She revealed the news in a newsletter to her "On the JLo" subscribers saying "We did it. Love is beautiful. Love is kind. And it turns out love is patient. Twenty years patient. We barely made it to the little white wedding chapel by midnight. They graciously stayed open late a few minutes, let us take pictures in a pink Cadillac convertible, evidently once used by the king himself (but if we wanted Elvis himself to show, that cost extra and he was in bed).
They had queued up to get a marriage licence, with their kids in tow, alongside 4 other couples who were tying the knot.
The couple only got back together a year ago. She revealed how she wore a dress from an old movie and Ben wore a jacket he already had - no doubt avoiding paparazzi following them as they chose wedding outfits.
She is even calling herself Mrs.Jennifer Lynn Affleck.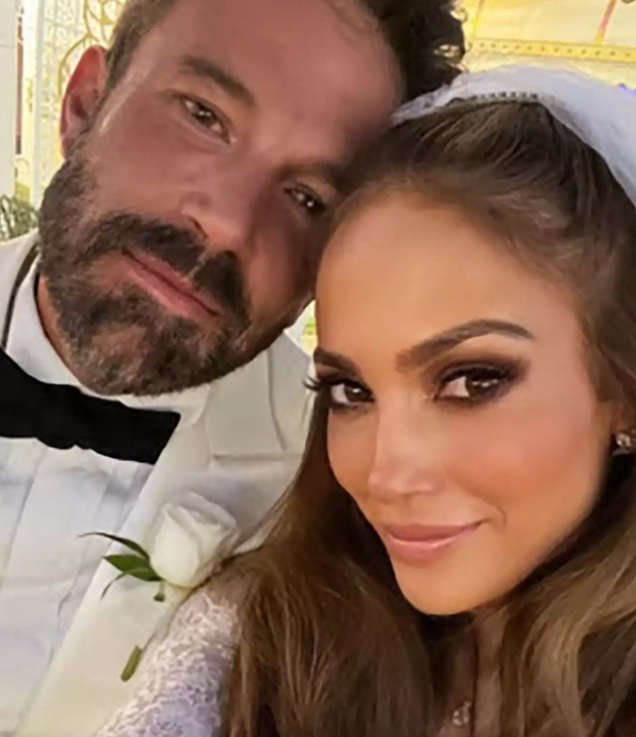 Photo Credit: OnTheJLo