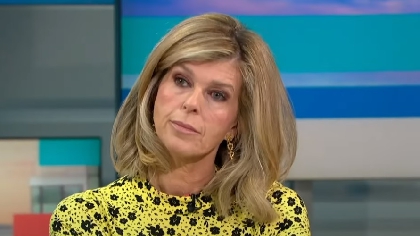 Kate Garraway has said she's prepared to quit "Good Morning Britain" to care for her husband Derek Draper, who has been in intensive care this past year with Covid.
Kate's documentary airs tonight where she shows the renovation work being carried out on her home, converting the ground floor for Derek's needs.
Her rep however has jumped straight in though and said "Kate will not be giving up her role at GMB. In fact, her job has been that lifeline keeping her spirits up over the last year".
Credit Photo: GMB/ITV