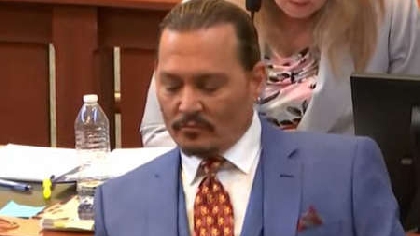 Kate Moss will testify tomorrow in the Johnny Depp v's Amber Heard $100 million defamation trial.
When Amber was on the witness stand, she claimed Johnny had pushed his ex-girlfriend Kate Moss down the stairs when they were dating in the 1990's. As soon as the words were out of Amber's mouth, Johnny's legal team could be seen fist-pumping and celebrating as it gave them reason to call Kate up as a witness and they feel her testimony will strengthen Johnny's case.
Kate apparently tripped over her own flip-flops on a trip to Jamaica and Johnny actually grabbed her to stop her falling down the steps. The supermodel rarely speaks about her personal life but feels very strongly about defending her ex-boyfriend.