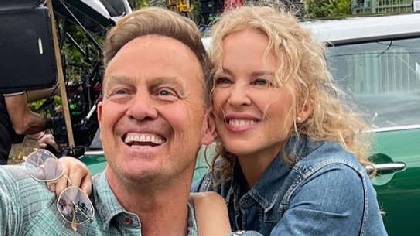 Scott and Charlene are back! Jason Donavan and Kylie Minogue have reunited on the set of "Neighbours" for the final episode.
They've posted a pic on Instagram with the caption "Now we're back together" – a nod to a line from their hit duet "Especially for You". Kylie, who is now 54, is even wearing a denim boiler suit like Charlene used to wear in the 80's when she played a mechanic on the soap.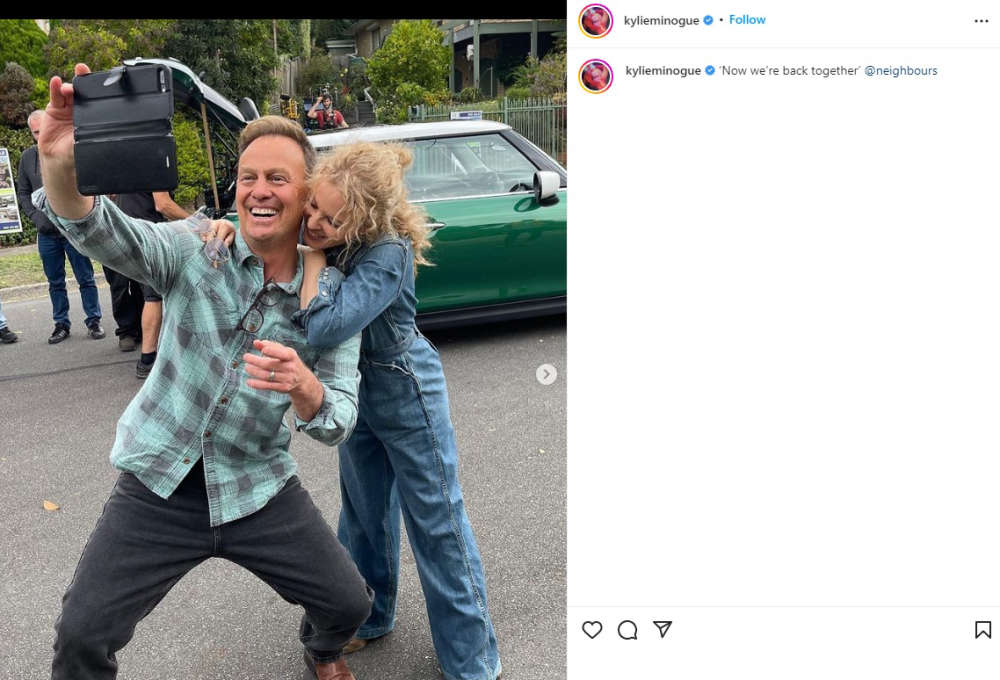 Photo Credit: Instagram/kylieminogue
The couple became "Mr and Mrs.Robinson" on the soap 37 years ago and will appear in the final episode. Their wedding was one of the most-watched TV moments.
The show comes to an end on the 29th of July with a double-episode airing on Channel 5 at 9pm.