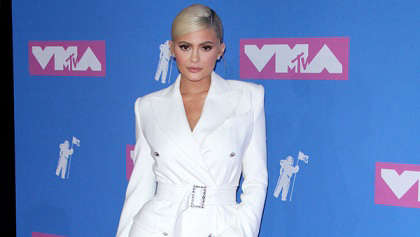 Reality TV star Kylie Jenner has confirmed that she is expecting her second child with rapper Travis Scott.
In a 90 second video shared on Instagram, Kylie revealed the moment she told her mother Kris Jenner the exciting news.
Check out this clip below.
Embed not found
After Kylie hands him the pregnancy test, Travis Scott can be seen kissing hugging her belly.
The couple already share a daughter together, three year old Stormi. Stormi attended the couple's doctor's appointment and handed Kris Jenner and envelope filled with ultrasound scans.
"Are you pregnant?", Kriss asks. "Stormi, we're gonna have a baby! This is one of the happiest days of my life".
The clip finishes with Stormi kissing the baby bump.
"A special and amazing blessing"
Kylie's siblings have since reacted to the news.
Alongside a love heart emoji, Kendall Jenner wrote, "I can't handle it".
"Crying this is so beautiful my blessed angel sister", added Khloe Kardasian.
"Crying all over again. what a special and amazing Blessing and gift God has given you!!!!", Kris commented.
The couple had started dating in 2017, their daughter Stormi was born in February 2018.
They later rekindled their romance in late 2019, having split up.
Rapper Travis Scott is known for tracks such as Sicko Mode and Highest In The Room.