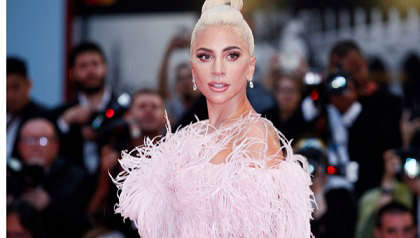 Lady Gaga has shared details of a new song called 'Hold My Hand'. The song is to be included in the upcoming Top Gun: Maverick film starring Tom Cruise.
The song is produced by Lady Gaga, Benjamin Rice and BloodPop®. It is due for release next week (May 3).
Sharing her news on social media, the Poker Face singer explained that she had been working on this track "for years". She also offered an insight into the process of making the song, and what the final result meant to her.
"When I wrote this song for Top Gun: Maverick, I didn't even realize the multiple layers it spanned across the film's heart, my own psyche, and the nature of the world we've been living in", she said.
"I've been working on it for years, perfecting it, trying to make it ours. I wanted to make music into a song where we share our deep need to both be understood and try to understand each other – a longing to be close when we feel so far away and an ability to celebrate life's heroes".
She added, "This song is a love letter to the world during and after a very hard time. I've wanted you to hear it for so long. And I'm so excited to give it to you on May 3".
Check out the trailer for the fortcoming film itself below.
Alongside Cruise starring as Maverick, the new Top Gun film will also see Val Kilmer reprise his role as Iceman. The film will also feature Miles Teller, Ed Harris, Jennifer Connelly, Glen Powell and John Hamn.
Having originally been scheduled for release in July 2019, the film has faced a number of delays due to the pandemic. It will hit cinema screens on May 27.