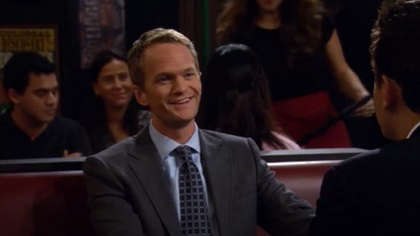 Neil Patrick Harris will be in no rush to "suit up!" for the How I Met Your Father spinoff, unless Barney changes his misogynistic ways
Neil Patrick Harris has revealed Barney Stinson will not be appearing in the new sitcom, How I Met Your Father. Harris played the misogynistic character in the show's predecessor, How I Met Your Mother, for nine years before the show's conclusion in 2014. Next up is a new dawn over the horizon, with new characters, new storylines, and a cast fitting for the times.
According to the man himself, Harris feels it would no longer be 'legen-wait-for-it-dary' for his old character to make an appearance in the upcoming spinoff. Discussing the possibility of a Barney cameo with the spinoff's protagonist, Hilary Duff, Harris feels his womanising charms would no longer be welcome in today's society.
"As for coming on your show (insert joke here), I worry," Harris shared with Duff in his Wondercade newsletter. "Barney's antics, his overt delusions of grandeur, would likely get everyone in trouble. So, unless he's changed his ways or joined a nunnery (insert an insert joke here), not sure if it's in anyone's best interest."
In a post-#MeToo world, Hilary too noted that Barney would tick a lot of boxes for cancellation. The 34-year-old joked; "I'm not sure how you feel about this, but I'm pretty sure Barney would … be in jail in 2022. Since we're living in the world of females coming into power, I'm assuming that's why they made him a woman", she said – referring to the Barney-esque character, Valentina (Francia Raisa).
Although Hilary hesitates to compare the spinoff to the original series, she acknowledged there are some similarities which cannot be ignored. Notably, the premiere episode of How I Met Your Father surprised viewers with the same apartment set once homed by Lilly, Marshall, and Ted.
"To avoid trying too hard to keep up with the magic of the original, I would say we try not to recreate characters," she explained. "But you're twisting my arm, Neil, so … it's possible the show's Valentina character is the most Barney-esque. There, I said it."
"Since we're living in the world of females coming into power, I'm assuming that's why they made him a woman!"