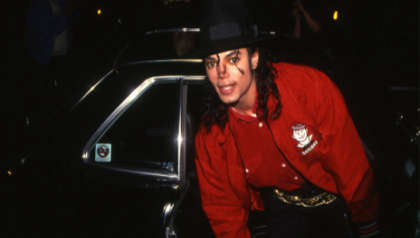 Michael Jackson's nephew has said that a biopic about the late King of Pop could be on the horizon.
TJ Jackson whose father is Michael's brother Tito Jackson, has revealed that a biopic of the music legend is "going to happen".
It remains unclear whether TJ Jackson is referring to the same upcoming Jackson biopic, which is to be produced Graham King. King is of course renowned for his work on the Freddie Mercury film Bohemian Rhapsody, released in 2018.
TJ's father Tito and Michael were also part of the succesful group The Jackson 5. It is the impact of this band, and Michael's subsequent impact on the music industry with the band and as a solo artist which should be the main focus of a biopic on his uncle, according to TJ.
"The importance my family had in black culture first, black people, and allowing people of all nationalities to idolise a black family or black figures is something I think gets lost", TJ Jackson said.
"To become, you know, sex symbols for our huge band and number one in the early 70s as black kids is an incredible accomplishment" he added. "That story needs to be amplified in my opinion. So I think there will be a Jackson story, a biopic".
TJ also feels that a it is important to release a biopic about his uncle, in order to tackle the "awful" allegations of sexual abuse which were made against him. Jackson had been acquitted of charges of sexual abuse in court in June 2005.
"I think it's awful, to be honest. I think it's very sad", TJ said of these accusations.
"I think it's in a way disgusting because what sells in this world is negativity. People like to gossip, people like scandals. My uncle is not here to defend himself, so he's an easy target. He was always an easy target, because he was always quiet".
Michael Jackson died in 2009.