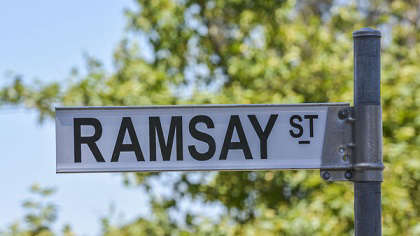 The announcement comes after reports that Channel 5, Fremantle Media, and Australian broadcaster Network 10 had been trying to reach a deal to secure the show's future.
Long-running Aussie soap drama, Neighbours is set to be axed in the UK by Channel 5. This September will see the "iconic" show disappear from the network's schedule following failed talks with Fremantle Australia to keep Neighbours on air.
A spokesperson revealed that "Neighbours will no longer air on Channel 5 beyond this summer. It's been a much-loved part of our schedule for more than a decade, and we'd like to thank the cast, Fremantle, and all of the production team for their fantastic work on this iconic series.
"We'd also of course like to thank the fans for their loyal support of Neighbours across the years. We recognise that there will be disappointment about this decision, however our current focus is on increasing our investment in original UK drama, which has strong appeal for our viewers."
Reports have suggested that the soap in fact costs too much to film, when compared to revenue retrieved from advertising.
"Channel 5 pay Fremantle Australia many millions of pounds every year and, sadly, there's a shortfall of about £5million in what it brings back in through advertising," a source told The Sun. "There's a lot of disbelief and sadness among those who know it's struggling."
With the show looking increasingly likely to end just three years shy of 40, reports suggest producers are planning to go out with a bang.
The show made its way onto British terrestrial television in 1985, broadcast on the BBC, before moving to Channel 5 in 2008. Over the years, Neighbours has delivered great successful to some of its actors with Kylie Minogue, Guy Pearce, Liam Hemsworth, Jason Donovan, Alan Dale, and Margot Robbie all coming from the soap.
According to reports, Irish broadcaster, RTÉ has said it is "in talks" with the Australian soap's production company to take on the soap. Since the show first aired, Neighbours has broadcast in over 60 countries. However, the show's UK broadcast is said to be critical to its financial survival.