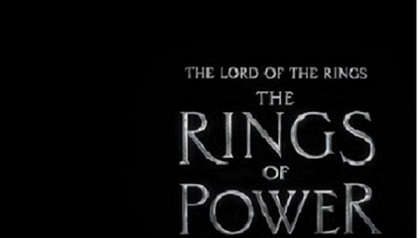 A new teaser trailer for Lord of the Rings: The Rings of Power has just been released.
This trailer gives fans the first footage from the $1bn Amazon series, which will premiere on Amazon Prime video on September 2 with weekly episodes.
This is also said to be the most expensive TV show made from a selection of JRR Tolkien's classic mythical characters, which include dwarves, orcs and elves.
Amazon have stated that this series will explore major events from Tolkien's Second Age together, which is the forging of the famous rings. It will be set thousands of years before the well renowned books The Lord of the Rings and The Hobbit.
"What else is out there?", a voice-over can be heard saying in the trailer. "There's wonders in this world beyond our wandering. I can feel it".
The trailer also features cinematic landscapes, including raging seas, snowy mountains, and mysterious forests.
The series is directed by Charlotte Brandstorm, JA Bayona, and Wayne Che Yip. It will also be led by executive producers and showrunners Patrick McKay and JD Payne. Wayne Che Yip will also serves as a co-executive producer.