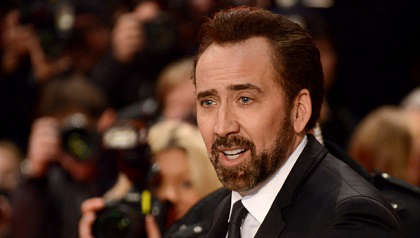 Actor Nicolas Cage has explained why he will not be watching his new film.
The Gone In 60 Seconds star has said that he is not interested in watching his latest movie The Unbearable Weight of Massive Talent which sees him playing a fictionalised version of himself.
"I'm never going to see that movie. I'm told it's a good movie," Cage told Collider. "My manager Mike Nilon, who is also a producer on it, looked at it. He was very happy. I'm told the audience loved the movie".
Cage continued, "But it's just too much of a whacked-out trip for me to go to a movie theatre and watch me play [director] Tom Gormican's highly neurotic, anxiety-ridden version of me. Because he kept pushing me in that direction".
"I said: 'Tom, that's not really me. I'm really [made of] quiet, meditative, thoughtful moments. I'm not this neurotic, high-strung, anxiety-ridden guy all the time".
"But he said: 'Well, neurotic Cage is the best Cage.' I said: 'Okay, okay. Let's go, man. I'll do what you want".
"I won't see it. But I do hope you enjoy it", he added.