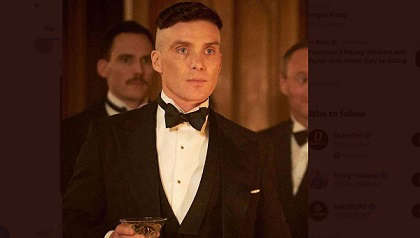 Peaky Blinders Steven Knight has given an exciting update regarding the upcoming spin off movie for the popular series.
While confirming that the movie script is "almost there", Knight also revealed that the film will continue on from the show's recent 6th series.
"Nearly, nearly, nearly. It's almost there", Knight said. "So, you know, we've got the shooting schedule, we've got the dates for when we start, so that's all going to happen".
Knight also revealed that Cillian Murphy will reprise his role his Tommy Shelby in the movie. He also added that Paul Anderson will also continue in his role as Tommy's brother Arthur Shelby.
While remaining coy on the overall plot, Knight did state that it would entail real life stories from World War II.
"I've had this in mind for quite a while now, a story with the Peakys during the Second World War and I've picked up three true stories that I'm integrating into the film," Knight said. "True, sort of secret and unknown stories about the Second World War, and I've involved the Peakys in there.
"I'm always interested because, with the Second World War, there was so much going on and so much death and destruction", he added. "Lots of things happened that didn't really make it into the history books. So it's those things I'm focusing on".
Production for the Peaky Blinders film is to begin next year, with a possible release date at some stage in 2024.