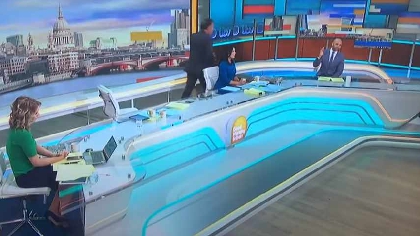 ITV have announced that "following discussions, Piers Morgan has decided now is the time to move on from Good Morning Britain".
The presenter stormed out of the studio today during an argument with his colleague Alex Beresford after Meghan Markle's interview with Oprah. ITV have accepted Piers' decision to leave and have no further comment to make.
The broadcasting authority in the UK, Ofcom, have received 41,000 complaints regarding his comments this morning. He claimed "not to believe a word Meghan said".
She spoke openly about her suicidal feelings during her pregnancy after a member of the royal family asked her husband Harry "how dark skinned" their unborn son would be.
Photo Credit: ITV