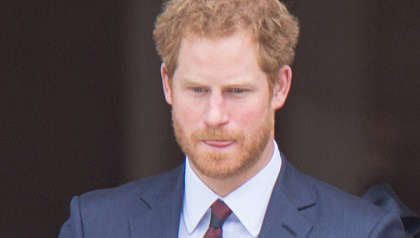 Prince Harry has revealed that he has been "always kicking himself" during the "hard days". However, the Royal has insisted that he envisages positive situations as he is "schooled by the universe".
Having revealed that his committments can often leave him suffering from fatigue and burn out, the Duke of Sussex told US firm BetterUp that he feels all companies should give employees time to build on their "mental fitness".
"White space"
Prince Harry also added that employees should be given fifteen minute "white space" during the day.
"I too experience burn-out", the Royal said. "I'm burning the candle at both ends and that's like, boom".
"That's when you're forced to look inside yourself".
He also revealed that meditation and working out help him to cope when his son Archie goes to school and new born daughter Lilebet takes a nap during the morning.
"I know I need to meditate every single day", he stated. "There's a lesson here. 'I'm being schooled by the universe. Next time it happens, I'm going to be more resilient and can see a way around it to achieve the ultimate goal'".
"If you have that perspective, every single bad thing that happens, what you perceive to be bad, can be good".
Harry also revealed that he often uses the help of visualisations in order to "turn negatives into positives", calling it his "superpower".
"Some days are great, some days are really hard", he explained. "I'm always kicking myself - 'If you'd have done this, which you know works for you, you wouldn't be in this state now".
"It's work, but of all the work that's pulled towards us, it's the most fulfilling work - apart from being a dad".
This comes after Royal expert Kate Nicholl had claimed that the Prince is "laying low for now" and "doesn't want to cause any more upset" to the Queen. Nicholl also said that Harry has "paused and reflected" on interviews over the past year.
Nicholl added, "He's realised how much last year took a toll on his grandmother, and doesn't want to cause any more upset, so is laying low for now".
The Royal Family will undoubtedly be bracing themselves for the upcoming release of Prince Harry's memoir, where he has promised to "accurate and wholly truthful" account of his life. He added that he is writing as "the man he has become".