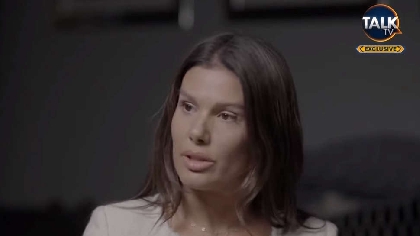 Rebekah Vardy has said work offers are flooding in despite being advised to stay out of the public eye after losing the libel case she took against Coleen Rooney.
Rebekah, who now faces a £3 million legal bill, has said it's important to find something that inspires her, something meaningful and something she really wants to do.
The WAG still insists she has never leaked any stories to the press about anyone. When asked about a story she sold about Peter Andre being bad in bed, she says that wasn't a "leak" as she put her name to that story.
Rebekah says she attempted to reach out to Coleen by text last November but Coleen didn't respond and passed the text onto her legal team.
Her agent Caroline Watt has become mentally ill as a result of the case and was too unwell to give evidence in court but Rebekah insists Caroline has always denied leaking the stories aswell.