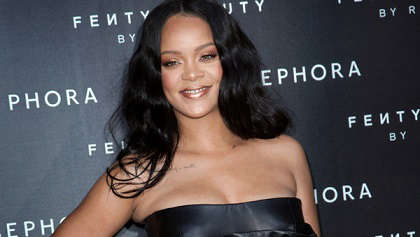 It would appear that Rihanna has announced that she is expecting a child with rapper ASAP Rocky.
Images have appeared to show Rihanna with a growing baby bump. These photorgaphs were taken over the weekend.
The singer was seen walking and holding hands with her boyfriend ASAP Rocky, wearing a long pink jacket buttoned only at the top. She also donned a long bejewelled necklace over her bare belly.
These images were posted on Instagram. Check them out below.
Rumours had been circulating that the pair had been dating for years, before they made their relationship official last year.
ASAP Rocky was quoted calling Rihanna "the one" and "the love of my life".
"I think I'd be an incredible, remarkably, overall amazing dad", the rapper said on the possibility of being a father. "I would have a very fly child. Very".
Rihanna has also teased fans about a possible new album in the near future. Her last studio record was released in 2016.