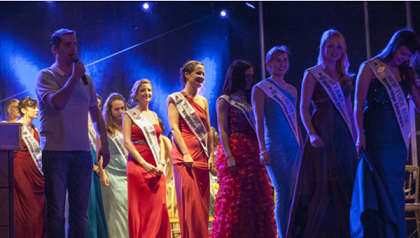 Rose of Tralee host Daithi O'Sé has said that he "can't wait" to welcome the first trans woman to the 2022 festival.
The Kerry native said that he hopes the females will welcome the first trans woman onto the show, insisting that it is all about "being inclusive".
"It's about being inclusive, we're all here together, it's a very safe place and it's a good fun, happy place to be", he said.
The Rose of Tralee will be returning for the first time in two years, having been cancelled due to the pandemic.
A "new era" for the Rose of Tralee is to see the festival welcome applicants who are married, who identify as male or female, along with increasing the age limit to 29.
According to the festival's host, this is a sign that the Rose of Tralee is moving with the times and dragging itself into the 21st century.
"If you look at the Rose of Tralee from the beginning, there was a set of rules from the first day and those rules have changed as the years went on", said TV presenter Daithi O'Sé. "The Rose of Tralee has always been forwarding thinking, say for example there was a time where if you had a child you weren't allowed to enter, that changed a good few years ago".
He continued, "If you look at the Rose of Tralee and look at what Irish women are doing in that particular year, I think it is a very good image and reflection of what's happening".
"About celebrating women"
The CEO of the Rose of Tralee International Festival Anthony O'Gara said that inclusivity and diversity are the way forward for the show in the future.
"If we're going to be real about celebrating women, and that's the essence of what we do, we need to be diverse, and we need to be welcoming and inclusive", he said.
"The generation that's there now are much more aware and sensitive and intelligent about how they view life and how they see each other and how they see themselves. That's a wonderful thing and we need to be part of that".
"The notion that you can't be involved with the Rose of Tralee because of who you are would be nuts, because how can you celebrate Irish people if you don't celebrate Irish people?", O'Gara added.
The Rose of Tralee will return to Ireland across 19-23 August 2022, with Daith O'Sé remarking that he is like a "coiled spring" ahead of the event's return.
"We have two years of energy built up and ready to go! You can even feel the fun and the excitement here today", he said.
Applications for the Rose of Tralee 2022 are now open. Check out roseoftralee.ie for more details.