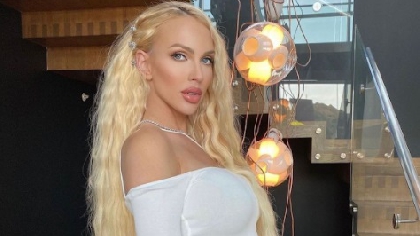 Christine Quinn from "Selling Sunset" has given birth to her first child just hours after filming season 4 of the show.
They've named the baby Christian Georges Dumontet after his dad Christian Richard. The baby boy was born via emergency C-section just 22 minutes after her waters broke.
Christine said "Baby C is more precious that I could have ever imagined. Nine months seems like a lifetime to wait to meet someone. It is the most incredible feeling to know that you have created life. My protective mama bear mentality is stronger than ever. My sole job is to protect him, to love him and to raise him".