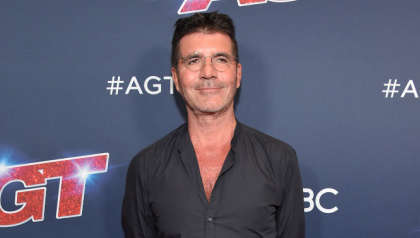 Simon Cowell has paid tribute to Pop Idol star Darius Campbell Danesh, describing him as "charismatic, funny and just a great person to be with".
The Scottish singer was found dead in his Minnestota apartment last week. He was 41 years old.
His cause of death remains unknown.
Danesh appeared on the first ever showing of the series Pop Idol, which was won by singer Will Young in 2001. Turning down Cowell's offer of a record deal post Pop Idol, Danesh opted to sign for with producer Steve Lillywhite, who has worked with the Rolling Stones and U2.
"I first saw Darius on television over 20 years ago and I got to know him really well", Cowell said in a statement released via the PA News Agency. "He was charismatic, funny and just a great person to be with".
"His passing, for someone so young, is an absolute tragedy and my heart goes out to his family and friends".
Darius' debut single Colourblind reached number one upon it's release and marked the start of a run of top 10 releases.
He also enjoyed a successful career on the stage, starring as Billy Flynn in two runs of Chicago at the West End, along with Guys And Dolls and Gone With The Wind.
Michelle Heaton of Liberty X also paid tribute to Darius Danesh Campbell.
So sad … thoughts with Darius family right now x always our Britney ❤️🌈

— michelle heaton (@wonderwomanshel) August 16, 2022
His ex wife Natasha Henstridge also added this emotional tribute.
"I have found the paradox that is you love until it hurts. there can be no more hurt - Only more love - Mother Theresa", she wrote. "There are no words Darius… only Love Love Love. Forever Janam".