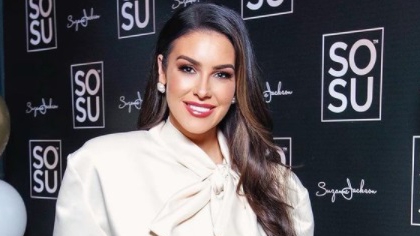 The Irish businesswoman and influencer Suzanne Jackson has decided to leave Ireland for a new life in Portugal.
Suzanne created the "SoSu" beauty make-up range and has surprised her following by announcing the move on Instagram.
Suzanne and her husband Dylan O'Connor have lived at their fabulous home in Malahide which cost €1.8 million since they tied the knot in 2017. Her home featured regularly on her Instagram updates. It's unknown whether the move will be permanent.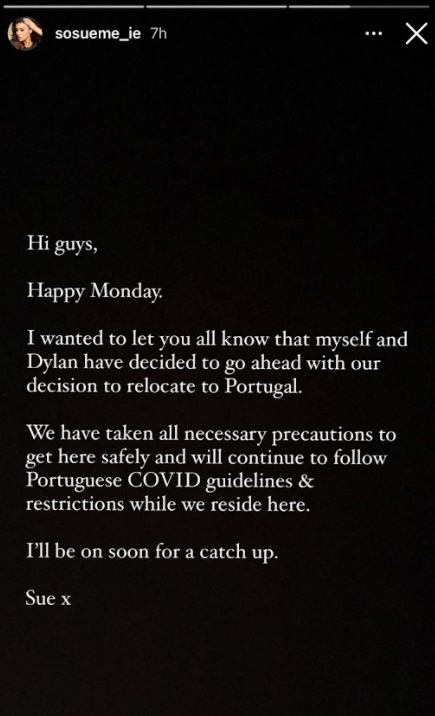 Photo Credit: Instagram/sosueme_ie