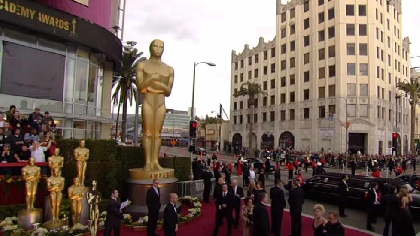 Organizers of the Academy Awards have planned a "British Hub" for international nominees who can't travel to L.A. for the ceremony.
These nominees would otherwise be expected to quarantine for at least 10 days and nominees living in L.A. would have to isolate for 5 days and get 2 Covid tests. Organizers are adamant the show will go on "in person" on April 25th where they can but they've now done a U-turn on their "no zoom" policy"
The British Hub means they would host a special event at a UK location.