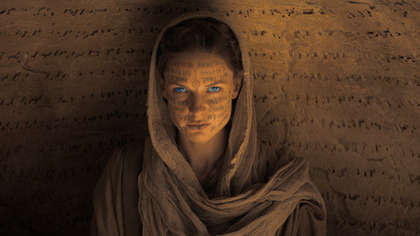 Here's our guide to the new movies opening in Irish cinemas and on Home Entertainment platforms this week.
Best Sellers [VOD]
Michael Caine plays a cranky retired novelist who is none too happy when he learns how owes his publisher one last book. Hijinks ensue when he's force to hit the road on a promotional tour accompanied by a young publisher (Aubrey Plaza).

The Boss Baby 2 [Cinemas]
Sequel to the surprise animated hit. Alec Baldwin returns as the voice of the nappy-wearing business mogul, who teams up with his older brother to take down a rival CEO.

Cryptozoo [MUBI]
This acclaimed animated feature is set in an alternate world where humans live alongside strange creatures known as Cryptids. When the military seeks out an elusive Cryptid to harvest its powers, a zookeeper sets out to rescue the creature.
Dear Evan Hansen [Cinemas]
Screen adaptation of the popular stage musical about an unpopular high school kid who fakes a past relationship with a well-liked classmate who committed suicide. Reviews have been far from kind, with many calling the film distasteful, while 27-year-old actor Ben Platt has been singled out as particularly unconvincing as a high school student.
Dune [Cinemas]
Frank Herbert's cult 1965 sci-fi novel was filmed back in 1984 by David Lynch, who delivered a baffling take on the story. Now director Denis Villeneuve has taken it on and delivered a movie that's much easier to follow. The film plays like a tribute to classic blockbusters like Lawrence of Arabia as it focuses on character building over action set-pieces. It benefits greatly from an outstanding ensemble cast including Timothee Chalamet, Rebecca Ferguson and Oscar Isaac.
The French Dispatch [Cinemas]
Cult filmmaker Wes Anderson returns with another of his unique movies. This one presents us with a fictional French based magazine staffed by various oddball journalists. The film is broken into several stories based on features from the pages of the eponymous journal. The stories are hit and mess, but as you might expect from Anderson, the movie is beautiful to look at.
The Harder They Fall [Cinemas]
This stylish western sees an outlaw gather up a posses of sharpshooters when his mortal enemy is released from prison. The film features a who's who of current black acting talent including Idris Elba, Regina King and Jonathan Majors.

In for a Murder [Netflix]
In this Polish thriller a woman obsessed with crime stories uncovers the dark secrets of her small town as she investigates another woman's murder.

Mothers of the Revolution [VOD]
Documentary tells the story of Women for Life on Earth, a group of Welsh women who marched from Cardiff to Greenham Common in England to protest the arrival of American nuclear missiles at an RAF base.
Night Teeth [Netflix]
An uber driver picks up a pair of hard-partying young women who ask him to chauffeur them to various locations. As the night progresses the driver begins to suspect his passengers may be vampires.

Playlist [Curzon Home Cinema]
French comedy sees a young woman struggle with a new job she's unqualified for and her breakup with the father of the child she's carrying.
The Show [VOD]
Cult writer Alan Moore pens this surreal story of a man on a quest to find a mysterious artifact in a small English town populated by vampires and mobsters.
Stuck Together [Netflix]
Comedy set in Paris during the pandemic lockdown of last year. Confined to their homes, the residents of an apartment block struggle to adjust to their new way of life.