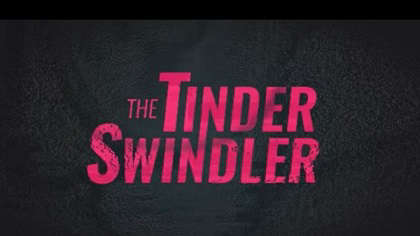 Creators of The Tinder Swindler have released a companying podcast to delve deeper into the schemes of a con artist.
A new companion podcast on the continuing story into Mr Tinder Swindler, Simon Leviev is available on all podcast streaming platforms. Netflix's latest true crime show has caught brought attention to the manipulator and how he managed to con three women out of €600,000.
The story focused on three women in his life - Pernilla, Cecile and Aylene - who are still dealing with massive debt after their relationships ended. With a 90-minute limitation for the documentary to tell the story, this podcast will further the extent of Leviev's manipulation. As fans are left wondering if there is more to the story, creators Felicity Morris and Bernie Higgins have decided to fulfil those cravings.
The Making of A Swindler delves into how Simon was able to execute his schemes so successfully through his life.
Speaking to EVOKE, Felicity explains that through the podcast, "we go back through his life, looking at Simon and asking how he became the con artist he is today. He's been doing this for years and he is sort of an expert.
"He has been perfecting what he has been doing and learning from his mistakes. By the time Cecilie, Ayleen and Pernilla meet him, he is the best he can be. And who knows what he can at that point?"
RAW continue production following their creation of the film, with the podcast part of Netflix's popular documentary podcast, You Can't Make This Up. Simon's entourage is exposed on the first episode as they delve into their backgrounds in; The Theatre of The Con.
The second available episode, Who Is The Real Simon?, delves into the mind and methods of the swindler himself. Morris and Higgins investigate his motives and how he began scheming his mastermind strategies, while sharing some of the more disturbing voice notes that he sent Ayleen.
Episodes one and two of The Making Of A Swindler are now available to listen to on all podcast streaming platforms, with episode three coming out on February 16th.